| | |
| --- | --- |
| Cruising on the ocean is a very popular holiday option for many travellers because of its great value and convenience. But if you have some concerns about going on a cruise, you're not keen on sharing your holiday with a few thousand other travellers (and on some cruises, you can still hear the screaming kids from the sanctuary of your kids-free zone deck), you prefer the comfort of being near land but still fancy the idea of floating on water, then river cruising may be the option for you.  |   |
|   |   |
River cruising has traditionally been associated with slow meanders through European rivers (which isn't a bad thing at all…) but with its increasing popularity – river cruising passengers increased by 62% in 2014 – you no longer need to be confined to just the beautiful European rivers anymore if you so wish! Now you can cruise pretty much anywhere where there's a river and a company willing to take you!
River cruising is travel at a slower pace, where the only traffic you'll see are other boats meandering by.

And due to their relatively smaller size, the boats are able to visit ports that larger cruise ships can't reach.

It should be noted, however, that they're usually not as luxurious or as well equipped with activities and amenities as ocean cruisers, although the more modern ones do have gyms, libraries and spas. So River cruising is less about the ship, and more about the different towns, cities and ports along the river.
River cruise boats can carry more than 100 passengers up to over 300 and the typical duration is for a week or longer.
The itineraries are flexible; you may travel during the evening with stops at a port during the day so you can get off and explore (some ships provide complimentary bike use), or you're at a port during the evening so you can have dinner and experience the towns in the evening.
And the bonus is that there are no long transfers or waiting times to get on or off!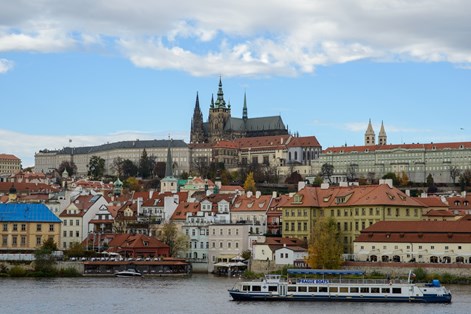 Need more reasons to go on a river cruise?
There may be a more intimate level of service, where the staff are better able to cater to special needs, like how you prefer your coffee, or dietary requirements.
Unlike ocean cruises, river cruise prices are more inclusive. Shore excursions and alcohol is usually included, so that's why the price of a river cruise may seem higher than an ocean cruise.
They tend to be a little more refined and educational – you'll taste the local food and wine, learn about the history of a region, and local folkloric dance groups often come on board to entertain passengers.
On shore excursions are usually led by local guides.
You'll become acquainted with all the passengers very quickly because of the small size.
Dining is a more casual affair and you can sit wherever you like!
Solo travellers may feel a little more looked after, as the other passengers generally look out for them (although the usual disadvantage of travelling by yourself is that you would need to pay the single supplement).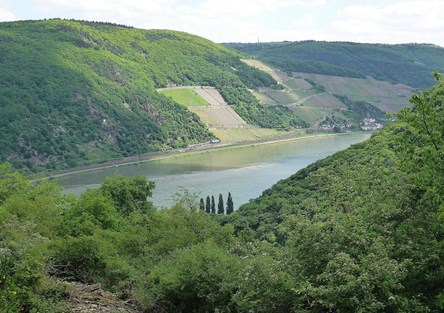 Despite their advantages, river cruising is not for everyone because:
Some river cruises allow smoking on board.
They don't have kid's club or a lot of activities for the kids to entertain themselves.
The boats aren't large and usually only have one dining option (although larger ships may have 2) so it would be very difficult to avoid anyone!
If you're not very mobile, not all of the boats provide easy access for moving around or getting on and off the boat.
You're at the mercy of the weather and the lock system of the rivers (necessary to get the boat 'up' and 'down' rivers of varying water levels). If the river floods or if the lock is broken, then your boat is stuck and the operator may need to put you onto buses to take you to your next destination…which defeats the purposes of going on a river cruise!
Although this is changing, the cruises are not geared to the very active and independent traveller.
And like ocean cruises, wi-fi connectivity is patchy and expensive.
So if river cruising sounds like something you'd like to do, why not pick a river and sail upstream!