For Zimbabwe travel insurance, select Worldwide Region

International Calling Codes
Harare


Bulawayo, Matabeleland





 

Chewa




Chibarwe




English




Kalanga




Koisan




Nambya




Ndau




Ndebele




Shangani




Shona




'sign language'




Sotho




Tonga




Tswana




Venda




Xhosa

60-70% Christian




1% Muslim
United States Dollar

Get current exchange rates from

In Zimbabwe they drive on the left side of the road
Tourism website: 
zimbabwetourism.net
When is the best time to visit?
June until October are the best months to be in Zimbabwe, offering great weather and great game viewing opportunities.
Transport Information
Airports (191 domestic, 5 international ), bus, roads of varying condition and some highways, rail (mostly to neighbouring countries), ports and harbours.
World Heritage Sites
Great Zimbabwe National Monument, which are the ruins of the capital of the Queen of Sheeba and a unique testimony of Shona civilization between the 11th and 15th centuries.
Khami Ruins National Monument, the capital of Great Zimbabwe which was abandoned in the mid 16th century.
Matobo Hills, a stunning landscape of granite landforms that has exerted a strong influence on its surrounding nature and cultures.
Mana Pools National Park, Sapi and Chewore Safari Areas, an absolutely spectacular landscape that is home to buffalo, leopards, cheetahs and elephants as well as Nile crocodiles.
Mosi-oa-Tunya / Victoria Falls, is a truly breathtaking site called 'the smoke that thunders' in Tonga.
Average Annual Temperature

19 degrees

Average Annual Rainfall

756 mm
Climate Information
 Zimbabwe has a tropical climate with distinctly rainy and dry seasons. The rainy season is usually from late October until March and sees heavy rainfall. In the dry season, the months from May until September may be slightly cooler with little to no rain.
Official Holidays
January 1 - New Year's Day
March | April - Good Friday

March | April

 - Easter Monday
April 18 - Independence Day
May 1 - Labor Day
May 25 - Africa Day
August 10 - Heroes' Day
August 11 - Armed Forces Day
December 22 - Unity Day
December 25 - Christmas Day
December 26 - Boxing Day
Why Visit Zimbabwe?
Most travellers to Zimbabwe come to avoid crowds and do some game and nature viewing. Definitely a destination for adventurers, though luxury lodges are also available.
Things To Do In Zimbabwe
See Victoria Falls.
Go game viewing.
Visit Harare.
See the ruins of Great Zimbabwe as well as other UNESCO World Heritage sites.
Travel Tips For Zimbabwe
Make sure to take some small denomination bills with you for tipping purposes.
Talk to the locals, they are incredibly friendly, usually very well educated and love to connect with foreigners.
Zimbabwe's Food
Zimbabwean cuisine depends on a few staples that are used in a majority of traditional dishes, the most important being cornmeal, which is used to prepare a variety of different dishes such as sadza, which is a thick porridge that is then served with vegetables or meat, and some gravy and often sour milk. Potato, pasta and rice also form important staple foods, and rice cooked with peanut butter and served with thick gravy and vegetables is a very local popular dish. Boerewors and biltong have been imported from South Africa and are popular meat products. You will lots of carts selling small snacks (amount many other things) such as maputi (think popcorn), roasted and salted nuts, and a wide variety of indigenous fruits that are well worth trying. 
Zimbabwe's Travel Safety and Warnings
Contrary to popular belief, Zimbabwe is largely safe for travellers. Occasional robberies do happen, so it is best to be vigilant, but generally you will not have to worry.
Make sure you have travel insurance for Zimbabwe.
Malaria is present here, so make sure take your antimalarials and have mosquitoes repellent with you. Bilharzia is also present, so before jumping into any body of water talk to the locals.
Zimbabwe used to be the breadbasket of Africa, and when you actually see it, you'll know why. The weather, combined with some of the richest soil in the world makes everything grow in Zimbabwe, as well as producing some spectacular landscapes. With lush rolling hills rising up out of river beds, sprawling mountain plateaus, a staggering diversity of wildlife, Zimbabwe is probably the single most underrated tourism destination in the world. If you want to see one of Africa's most spectacular countries, sometimes even touted as THE most beautiful of them all, then get your travel insurance for Zimbabwe sorted and make your way to this stunning place.
Harare is the capital, and while most people immediately leave to the countryside, do check out the National Gallery, which has an interesting collection of local art, and hike up to the Kopje (hill), from where you can get a nice view of the city. Contrary to popular belief, the locals are friendly, welcoming and well educated.
Travelling around Zimbabwe is definitely not for the faint hearted - the roads range from ok to absolutely horrendous, and you might want to get a 4x4 to be on the safe side. Once you get into the off-road experience that is driving there though, it can actually be a lot of fun!  Get your travel insurance for Zimbabwe and check the travel advisories on Smartraveller before starting your journey though!
Arguably one of the most spectacular sites in Zimbabwe is in the north on the border to Zambia and it is the world famous Victoria Falls. Known in Tsonga as 'the smoke that thunders' Victoria Falls is simply breathtaking. The site is shared between Zambia and Zimbabwe, so you can only walk about halfway on the viewing bridge before you come across a border checkpoint.
Other things you can do at these falls apart from admiring the landscape are:
Bungee jumping,
White water rafting,
Swim out to Livingstone Island if you're feeling very brave.
A day trip to Botswana and explore the world famous Chobe National Park.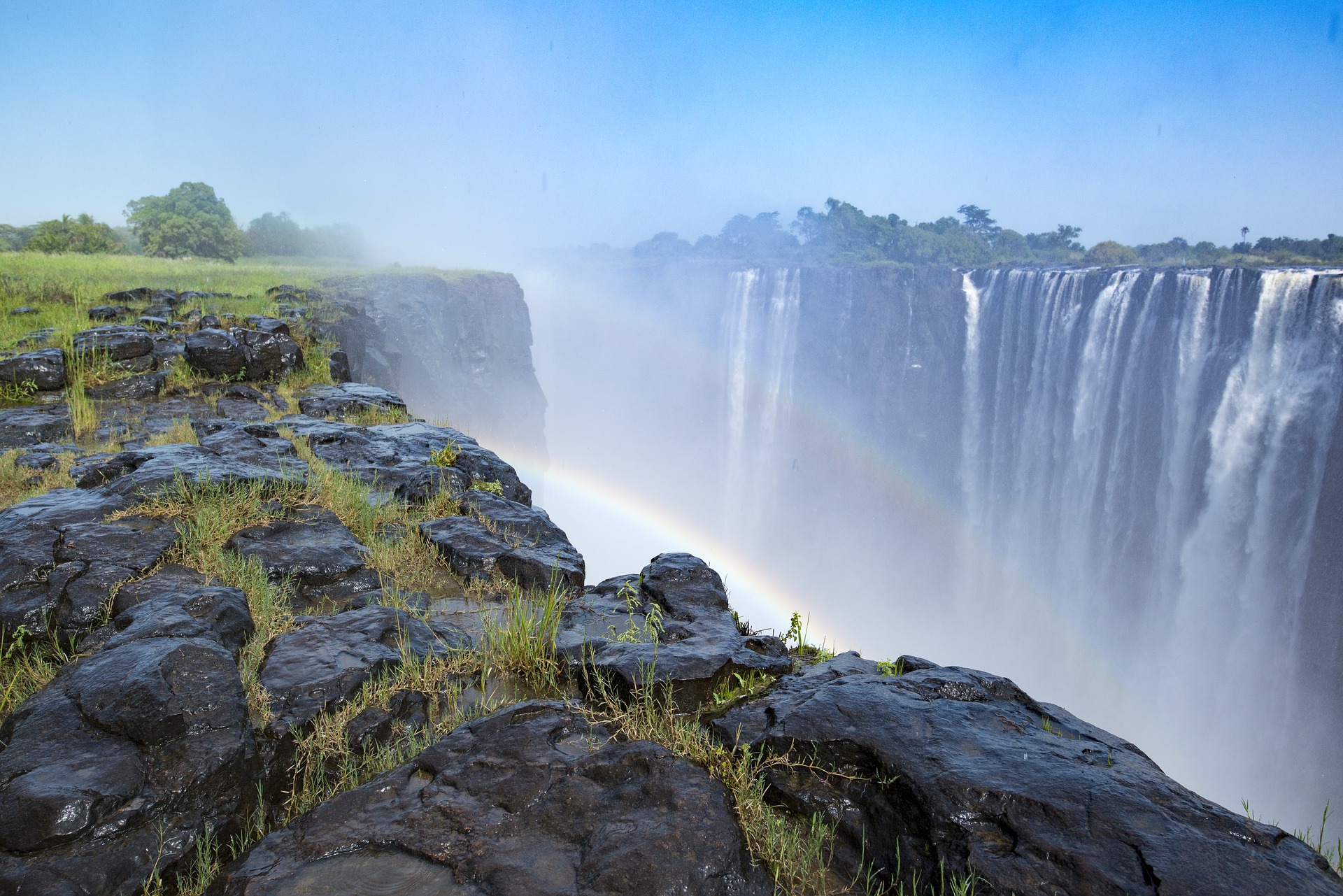 In the far north of Zimbabwe you will find Lake Kariba, another stunning area to visit. Actually a man made lake, this place has created a spectacularly diverse ecosystem that provides travellers with the wonderful opportunity of going game viewing. If you've never been on safari, you're in for a real treat. The area can be explored by car or, for something more interesting, by mokoro, which is a traditional boat. You can also fish for the famous tiger fish, which are abundant in this area.
Far away from any town or settlement, is the famous Mana Pools National Park in the North, another fantastic location for game viewing. A large amount of elephants come here every year, and it is said that in the winter months this national park has the highest concentration of big game in Africa. You can explore by canoe/mokoro, or walk if you are very brave and have a very good guide.
If you want to know more about the history of Zimbabwe and its culture, the place to head to is the city of Masvingo, in southeastern Zimbabwe. Here you will find the ruins of Great Zimbabwe, which was the capital of the Queen of Sheeba. It was built between 1100 and 1450 AD and was an important trading center before it was abandoned due to overpopulation. There are also various national parks in the area if you want to see more wildlife!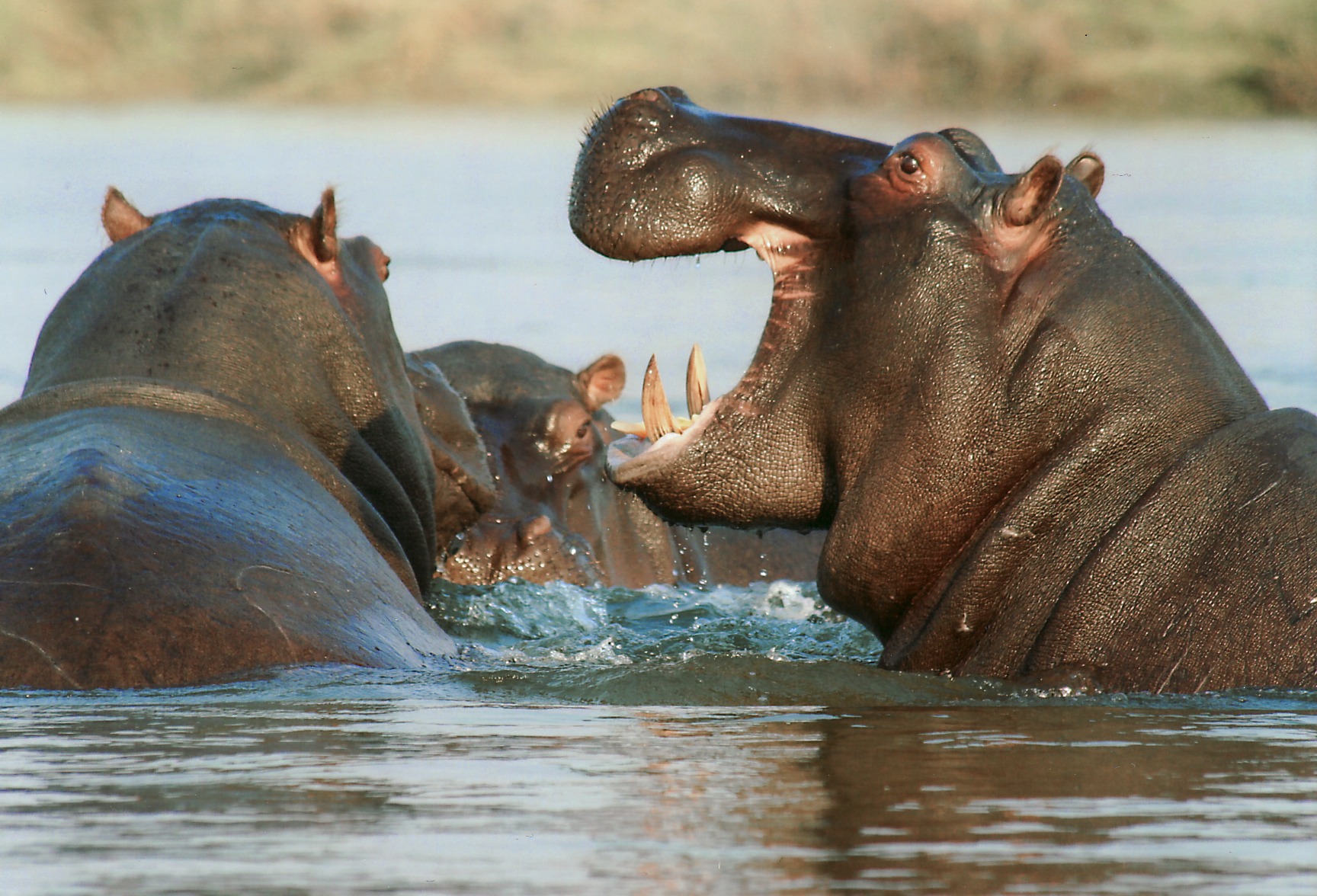 Truly, Zimbabwe is a stunning destination, and one that should be much more popular than it is. Your trip will need planning, but the planning more than pays off when you see this amazingly beautiful country. Remember to take out appropriate travel insurance for Zimbabwe before you travel and enjoy!
For more information on Zimbabwe, visit the Zimbabwe Tourism Website.