Is the open road calling you and your friends?
Before you pack your belongings and hop into your car it's important to dedicate some time to working out your travel expenses. You'll have to take into account regular stops for petrol, food and perhaps a few attractions. Here are a few thrifty tips to help you make the most of your budget on your next road trip! 
You can also check out our travel hacks infographic for more helpful travel tips!
1) Look for budget-friendly attractions
National parks - If you want a nature-inspired holiday, look for national parks that offer cheap or free entry. Once you're inside the park you can explore bike trails, go hiking or camping and enjoy the beautiful outdoors.
Roadside attractions – Write down unique roadside attractions that you can see for free such as Australia's Big Things. These are basically huge monuments that are part of the town's history or folklore.
Beaches – Whether you're on the east coast or the west you're sure to find a beach for a stopover. Beaches in Australia are publicly accessible so you don't have to worry about entry fees. Just make sure you bring your own snacks, drinks, and other beach essentials. This is more affordable than buying them from beachside shops.
Festivals – Organise to have your trip coincide with an event such as the Tamworth Country Music Festival or the Ekka in Brisbane. There'll be a lot to see and do and it will cost very little!
The Big Banana is one of Australia's Big Things at Coffs Harbour, New South Wales.

2) Save money on petrol
Use GPS – Sure, it can be fun to get lost and get out of your comfort zone, but driving around in circles can eat up your budget. To get to your destination fast, use a GPS. You can just download a mobile app and use your phone as your GPS device. 
Download fuel station apps – Check out MotorMouth, FuelMap, and other apps that provide a map of nearby petrol stations. In just a few clicks, you'll be able to locate the nearest petrol station with the best rates.
Double-check your tyres and oil levels – Whether you're driving your own car or are renting one, take the time to check the tyres and oil levels. A poorly maintained car will force the engine to work harder and consume more fuel.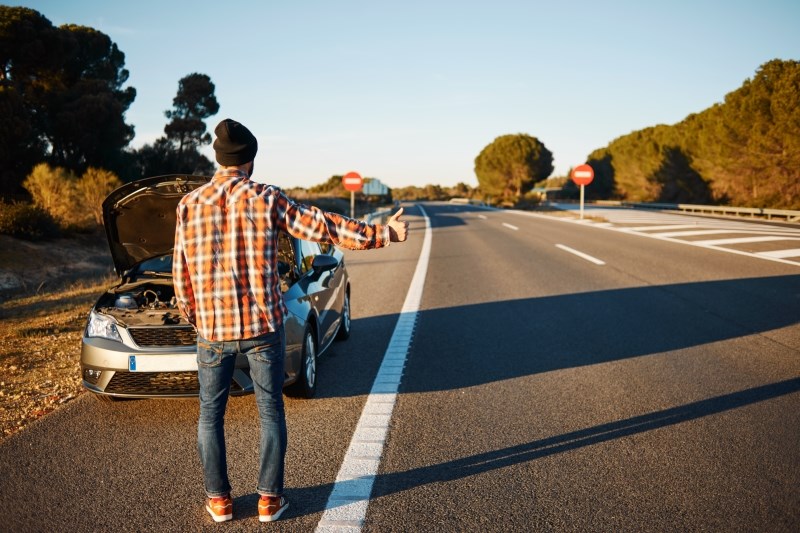 Don't forget to check your tyres before you set off on a road trip - including the spare!

3) Bring your own food and drinks
Set aside a budget – Set aside a food allowance for each person in the group. To help you stick to the budget, drop by your local grocery store before hitting the road. Stock up on trail mix, nuts, fruits, and other healthy but filling snacks.
Be creative – Being on a budget doesn't mean you eat the same old meals every day for the whole trip. Use your creativity to whip up yummy, filling, and easy-to-pack sandwiches, burgers, and burritos. Stop for a roadside picnic or barbeque. And always have a mix of your favourite snacks such as chips, nuts and dried fruits on hand.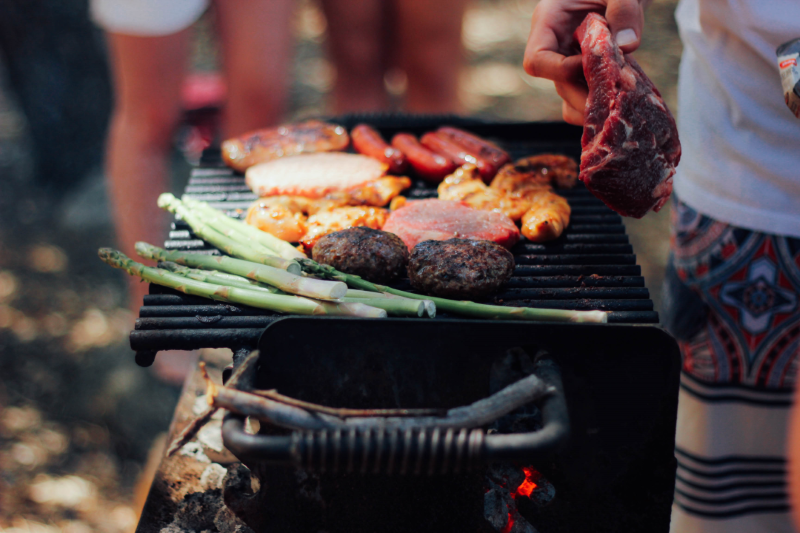 Save money and pack a picnic to enjoy somewhere along the way.

4) Go for alternative accommodation
Hostels – Hostels are a cheap accommodation option often conveniently located in the city. Look for one that offers free Wi-Fi. This way, you can easily go on the Internet and continue planning your next stopovers.
Couch surfing – Want to find a place to stay for free? Then look for a host online who's willing to let you stay in as a guest. Staying with a local means you'll get a more intimate understanding of your location as well as save a few dollars.
AirBnB – AirBnB is the rage these days among budget travellers.  And why not? The rates per night are far cheaper than hotels, and your options include cosy rooms, spacious apartment units, and gorgeous villas.
Camping – Pack a tent and take advantage of free camping spots for an authentic (and cheap) outback experience!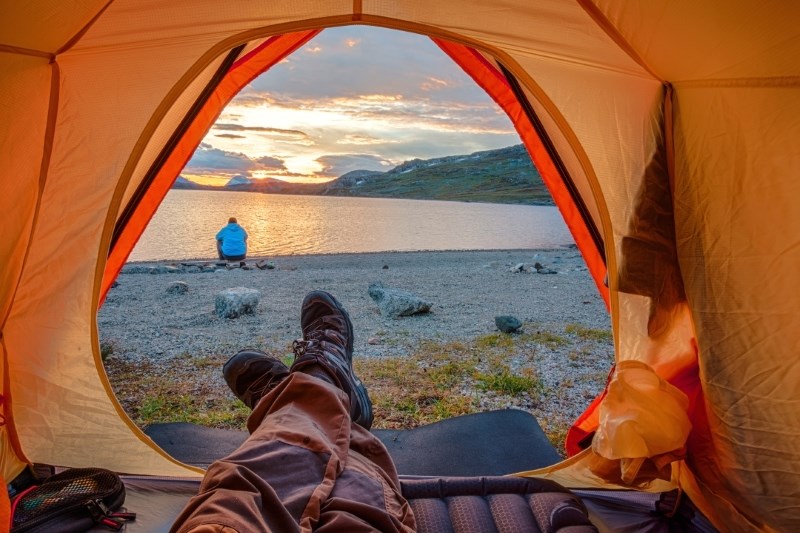 Camping is an adventurous and budget friendly accommodation alternative.
With a bit of creativity and planning, sticking to your budget when on a road trip isn't that difficult. Do some research before hitting the road, and you'll be able to save money and have fun at the same time!