Taking toddlers to the snow doesn't have to be an overwhelming experience.
If you enjoyed skiing or snowboarding prior to having kids and are keen to get back to the snow, we may have the answer!
Fast Cover Operations Manager Brooke and her family hit the slopes at Selwyn Snow Resort in the Snowy Mountains and had an absolute blast!
Travelling to Selwyn Snow Resort
Selwyn is located inside the Kosciusko National Park, and attracts a $27 entrance fee (at time of writing). 
Driving to Selwyn is the easiest option. It's a beautiful drive up the mountain as the snow slowly surrounds you to create a postcard-perfect view, just be aware that the road can get icy so take your time and take it easy.
If you don't have a 4WD keep an eye out when you're driving through Cooma for shops offering chains for hire and make sure you listen to Snow FM at 97.7FM for reports on the mountain conditions. 
There's plenty of car parks with disabled parking available as well as an overflow if you arrive a little later, all adjacent to the snow field ensuring a short walk for little legs.
Preparing children for the snow
It's cold on the snow field even with exceptional blue skies and the kids hands will get very cold if they start playing with the ice so be prepared!
The rule of thumb for kids is two layers on the bottom, and four on top, plus mittens/gloves and snow boots (or gum boots with thick socks will also suffice).
These items can be expensive, although at the tail end of the season you can grab some great discounts if you want to buy your gear or hire a pants and parka suit at Selwyn ($28 for adults and $19 for children at time of writing).
Once the family are all rugged up and decked in their waterproof clothing, you're ready to hit the snow!
Activities and facilities for families at Selwyn
Unlike most NSW ski fields which are notorious for their high prices (over $100 for a one-day lift pass) and only have a limited play area for children, Selwyn is a family friendly and affordable option.
Selwyn has a large snow play area with a fenced toboggan run that the kids will love, perfect for toddlers and primary school-aged children.
They also have a ski school and some excellent green runs once the kiddies are ready to take the next step, as well as couple blue and black runs for mummy and daddy.
Access to the toboggan park is only $5 and you can hire a toboggan for the whole day for an additional $5.
Be aware that the toboggan park can get a little busy and toboggans are fast and can be hard to steer or stop. Remind children that following the rules and walking up the mountain in the designated area only is very important to keep everyone safe.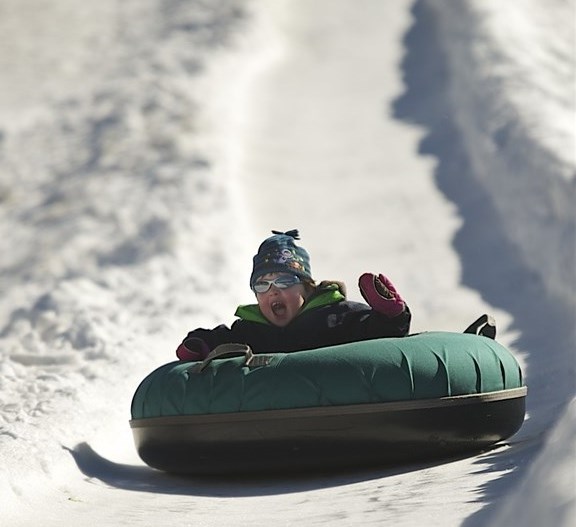 There are picnic benches and a covered area with tables for spectators, plus lockers for hire if everyone decides to hit the slopes and you need somewhere to safely store your belongings.
When the children are hungry there are coin-operated BBQs, or there's a large lodge with tables, shops and a cafeteria with plenty of food options for fussy eaters including hotdogs, angus beef burgers, sushi, and of course nuggets and chips. Everyone can also enjoy a fortifying cup of coffee, tea or a hot chocolate at the cafe before heading back out into the snow.
If the kids have not already tired themselves out, the toboggan park and most of the runs close at approximately 5pm.
Remember to take your time on the drive back down and enjoy that picture perfect view as the sun sets across the snow-capped mountains.
Family accommodation in the Snowy Mountains
There is no overnight accommodation at Selwyn, though you do have a few nearby options:
Adaminaby is the nearest town and has a few motels and a number of holiday lettings available, some with beautiful views overlooking the lake. 
As these are away from the more well-known and touristy Jindabyne town center, you will often find great deals here, and in the morning it's only a quick 40 minute drive to the snow.
Cooma is a 75 minute drive to the snow and has a larger variety of accommodation options to choose from, or if you don't mind a bit of a road trip, Canberra is about a two and a half hour drive but has the most accommodation options available.
A few money saving tips for your snow trip
Most larger hotels and resorts offer a buffet breakfast where kids under a certain age eat free. To save money on paying exorbitant ski resort food prices, have a hearty breakfast as your main meal of the day at your accommodation and take a few pieces of fruit or some pastries for the road.
Make a flask or thermos of hot chocolate and some plastic cups.
Pack a picnic or pick up some snags and bread when stopping in Cooma and cook your own lunch at the coin operated BBQ facilities.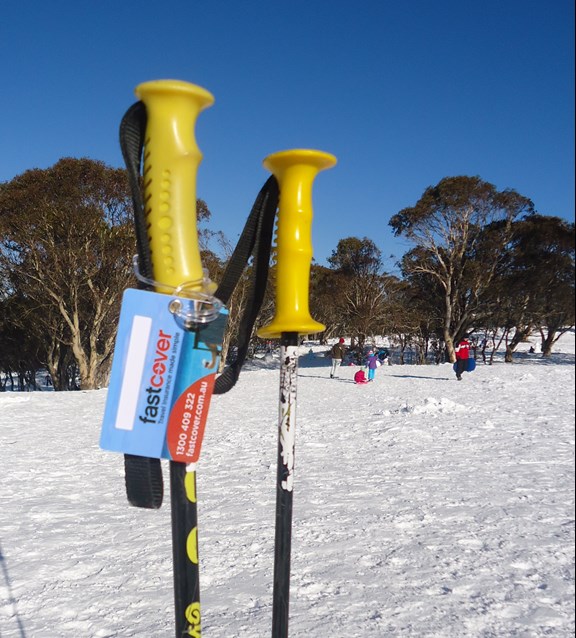 Selwyn definitely fills the void for adults missing the snow after having children, and wanting them to join in the fun. 
Before you know it, after a couple of years and a few lessons, they will be able to join you on those black runs you so desperately miss!
---
Remember to take out Family Travel Insurance that covers snow sports before you hit the slopes!