MEDIA RELEASE
FOR IMMEDIATE RELEASE
DATE
10AM (AEST) 4th October 2018
CONTACT
Craig Morison
Fast Cover Chief Operating Officer
1300 409 322
Fast Cover Travel Insurance Reversing the Threat of Cybercrime with Major Partners Stay Smart Online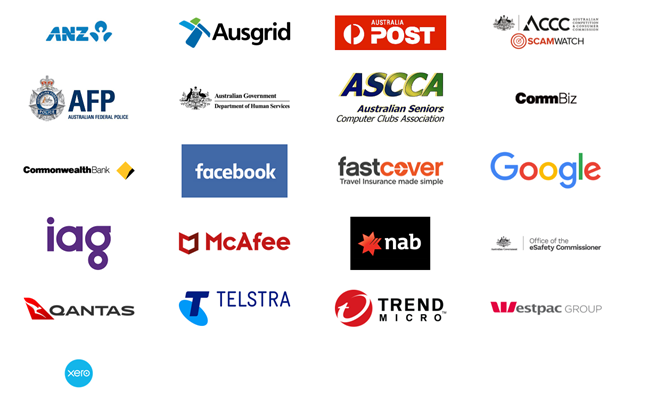 Fast Cover Travel Insurance is proud to announce a major partnership with Stay Smart Online for cyber security awareness week from the 8th of October to 14th of October 2018. This year the campaign's theme is 'Reversing the Threat' – a declaration to fight against cybercrime in our communities, workplaces and homes.
Fast Cover's Reversing the Threat initiative will educate travellers on the threat of cybercrimes and preventative measures, enabling communities to be empowered by safely purchasing items online. Fast Cover in partnership with Stay Smart Online will provide information on how home internet users can protect and reduce the risk of security threats such malicious activities and online scams while travelling.
Fast Cover has been providing travel insurance policies for Australian travellers since 2010. One in three Australians fell victim to cyber crime with $2.3 billion dollars lost due to threats in 2017 .
The latest threat and scam to Aussie travellers include websites and phishing emails coaxing travellers to paying exorbitant application fees for fake visas and guaranteed entry into tourist hotspot Canada.
Fast Cover CEO Dean Van Es says in response to the new threat, "No website can guarantee entry into a country – this is impossible! I would warn consumers to be wary of any company or site that says they can."
The scam websites often have application forms designed to capture passport details and other personal information such as employment history and credit card details.
Mr Van Es says, "Travellers are being asked to pay for fake visas and hand over sensitive information. The risk is clear – identity theft and fraud."
Fast Cover assist consumers in three specific ways: educating travellers on the importance of travel insurance through tailored content and case studies, offering fast and simple policies for different price points and providing a claims team that is impartial and systematic.
Fast Cover is proud to be a part of the Stay Smart Online cyber security awareness week beginning on the 8th of October 2018 til the 14th of October 2018 as a major partner. As an online retailer Fast Cover will be sharing and hosting an event for their internal staff to bring awareness to cybercrime along with sharing the message through their social platforms throughout the entire week. You can find resources on Fast Cover's website also.
###
ABOUT FAST COVER
Fast Cover was launched in Sydney in 2010 to provide high quality travel insurance that Australians actually need. To learn more visit: https://fastcover.com.au/about-us 
Fast Cover is a Travel Insurance company based in Sydney with an office in Brisbane. Having opened its virtual doors in 2010, Fast Cover have been providing simple, fast and comprehensive policies to Australian travellers for almost a decade. Believing that travel is more enjoyable with the peace of mind of insurance coverage, Fast Cover is a bespoke company with a loyal and steadfast customer base. Fast Cover is underwritten by Hollard Insurance Pty Ltd (Australia), deliver simple and fast policies to travellers across Australia.
Dean Van Es is available for further comment or interview by appointment.
Contact: media@fastcover.com.au