We're rewarding our fellow travel industry staff with discounts! 
Travel industry employees are now entitled to take full advantage of a privileged discount travel insurance rate. Designed with you in mind, this benefit is for travellers in the travel industry looking for travel insurance. This discount can also be used by you or for your family, friends and clients, so feel free to share this page. 
Important Information
You must be an Australian resident, or if on a visa, hold a valid medicare card or private health insurance from an Australian provider.
Your Travel Insurance Discount has been automatically applied, simply get a quote!
Fast Cover offers industry discounts to anyone in the travel industry. Below are a number of jobs with the industry that are eligible.
Airline Staff
If you work for an Australian Licensed Airline (Qantas, Jetstar, Virgin Australia, Regional Express etc) or an International Licensed Airline (Emirates, Ethiad, British Airways, Air New Zealand etc) as either Flight Attendant, Pilot, Maintenance, Sales, Customer Service or any other area controlled by the airline, then you are eligible.
Airport Corporate Employee
This category is for employees of airport corporations.
Cruise Company Employee
Australian based employees of companies that operate cruises that also include overnight accommodation for their passengers are eligible.
Duty Free Store
If you work at a duty-free chain store, that is a store that specializes in the sale of duty-free goods, then you are eligible.
Hotels, Hotel Chains, Hostels and B&B
Any staff member of an international hotel chain that operates hotels under the same brand name in various countries around the world or works for an independent hotel or backpackers hostel or bed and bed breakfast.
Resort Staff
Any employee of a resort within Australia.
Tour Guide
If you are a tour guide with recognised industry accreditation, then you can join under this category.
Tourist Centres or Offices
Employees of the International or State government-sanctioned tourist offices are eligible.
Travel Agent
Any employee of a travel agency in Australia is eligible.
Travel Bloggers and influencers
Bloggers and travel influencers with a legitimate product offering.
Travel Writers / Travel Media
Full members of the Australian Society of Travel Writers (ASTW) are eligible.
Family & Friends
This category is for friends and family of travel employees.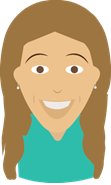 Contact
Please email me at info@fastcover.com.au if you have any questions, I would be more than happy to help you.
Thanks for using our Travel Insurance Industry Discount for your policy.
Happy and safe travels! 
All recipients of this link are eligible to participate in this offer, you are not required to submit further evidence of your employment within the travel industry. Please do not send payslips, identification cards or other documentation unless explicitly requested to do so.