The Rio Olympics starts FRIDAY! People across Australia will be sitting up late, glued to their TV or digital devices and cheering on some of the world's best athletes. Some lucky travellers will be there to experience the thrill of the games and the colour of Brazilian culture first-hand. But of course there has been one thing about travelling to Brazil that has sports stars and fans both concerned: the spread of the Zika Virus.
There are many wonderful reasons to travel to Brazil, but as with any destination there are risks travellers may face. The Zika Virus, which has been linked to birth defects, is currently one of those risks. Here we look at why Rio and Brazil should be on your travel bucket-list as well as what you should know about the Zika Virus and travel insurance before you book your trip.
The highlights of Rio
Brazil is captivating in more ways than one. There are white-sand beaches to relax on and lush rainforests to explore. You might spot a toucan, scarlet macaw, howler monkey or pink dolphin during your travels.
Rio de Janeiro is one of the most popular cities in Brazil for international tourism, with thousands travelling from across the world to holiday in a city which offers many famous attractions.
Some of the primary draws of Rio include:
The beaches

They've become a playground where people enjoy football, volleyball, surfing or relaxing with a cool drink. 

The tropical forests

From the top of Corcovado you'll be treated to a view of the Tijuca Forest, which is home to hundreds of plant and animal species. There are also about thirty stunning waterfalls you can visit while hiking.
The celebrations
Carnival, held 40 days before Easter is a rollicking display with parades and parties held over five days. There are streets parties and lively Brazilian music is played throughout. But the festive spirit never really disappears completely from Rio. There's also celebrations after a football match and samba parties around town on the weekends.
The music
There's a lot of variety in Rio's music, though most of it will encourage you to get on your feet and dance. Samba can be heard throughout the city, though there's a concentration of live music halls in Lapa.
The iconic sites
Rio has many of them. The 36 metre high statue 'Christ the Redeemer' is one of the Seven Wonders of the World. There's also the opportunity to take a cable car up Sugarloaf Mountain, a monolithic granite and quartz peak. Then there's also Iguazu Falls, an unforgettable 88 metre high waterfall.
Should you be worried about the Zika Virus in Rio?
There have been calls to cancel or move the Olympics due to the risk posed by the Zika Virus, which is spread by mosquitos and sexual contact. The symptoms exhibited by people infected by the Zika Virus may be mild; however the virus has been linked to microcephaly, a condition which results in an infant's head being smaller than normal. Pregnant women, or women who are planning to become pregnant, have been advised by the World Health Organisation to avoid areas where Zika is present.
People who do travel to Rio and Brazil are also advised to take precautions to avoid mosquito bites and so lower their risk of infection. This includes using DEET-based repellent and covering up with loose-fitting clothing and closed in shoes. The mosquitos that transmit the Zika virus are active during the day.
Choosing air-conditioned accommodation (where windows and doors are closed so mosquitos can't enter) and avoiding areas with no piped water or poor sanitation will also reduce the risk of contracting the virus.

The World Health Organisation (WHO) is monitoring the situation in Rio and is working with both the Government of Rio and the Rio Olympic Committee on ways to reduce and prevent the risk of athletes and visitors contracting the Zika virus.

Travellers should keep an eye on the recommendations of the Australian government via the Smartraveller website.

 

Figure 1 In red: the location of Rio de Janeiro, Brazil
Would travel insurance cover you for the Zika Virus?
Depending on when the travel insurance was purchased and the terms and conditions of the policy, cover may not be provided for cancellations related to the Zika Virus. This is because the risk of Zika Virus has been well-known for some time. It has been discussed widely across various news platforms and the Government has warned travellers through Smartraveller.
The Fast Cover travel alert for Zika is published here.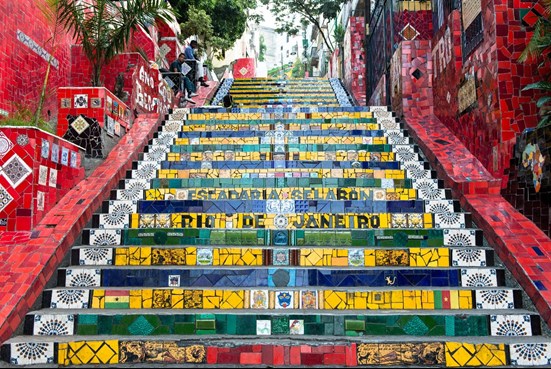 Brazil and the city of Rio de Janeiro offer amazing experiences for Australian travellers, but your health and safety should always be your first priority. Whenever you plan to travel, ensure you understand the risks of your destination by looking on Smartraveller and researching online for the right cover for you.
Fast Cover Pty Ltd ABN 98 143 196 098 AR No.381399 arranges insurance as an authorised representative of AGA Assistance Australia Pty Ltd, ABN 52 097 227 177, AFSL 245631 trading as Allianz Global Assistance. This insurance is issued and managed by Allianz Global Assistance as agent of the insurer Allianz Australia Insurance Limited ABN 15 000 122 850 AFSL 234708. Terms, conditions, limits and exclusions apply. We do not provide any advice on this insurance based on any consideration of your objectives, financial situation or needs. Before buying this product, you should consider the Combined Financial Services Guide and Product Disclosure Statement (including policy wording) available on the Fast Cover website www.fastcover.com.au to decide if this product is right for you. If you purchase a policy,Fast Cover receives a commission which is a percentage of your premium - ask us for more information before we provide you with any services on this product.