1, 972, 550 km²
14th largest
For Mexico travel insurance, select Worldwide Region

International Calling Codes
81% Catholics




9% Protestants




7% Unaffiliated
Peso

Get current exchange rates from

In Mexico they drive on the right side of the road
When is the best time to visit?
The best time to travel to Mexico largely depends on you travelling motivation. If you want to relax at the beach resorts, the best time is from October to May (bearing in mind that hurricane season is from June until November) as the weather is pleasant but not scorching hot. The main travelling times for Mexicans are during Christmas, Easter and the summer months, and are best avoided. March also marks the American vacation of spring break, which can be raucous and very crowded. Mexico has a lot of festivals and celebrations, most notably the Day of the Dead (November) and it is well worth planning your trip to coincide with this unique tradition. 
Transport Information
Airports (1834, 26 international), highways, buses, train, ports and harbours.
World Heritage Sites
Agave Landscape and Ancient Industrial Facilities of Tequila, an extensive landscape of blue agave which has been an important cultural plant used since the 16th century to produce tequila.
Archaeological Monuments Zone of Xochicalco, which is an exceptionally well preserved example of a fortified political and religious center from 650-900 AD.
Archaeological Zone of Paquimé, Casas Grandes, represent the remains of a culture that suddenly disappeared at the times of the Spanish Conquest.
Camino Real de Tierra Adentro, consisting of 55 sites along a 1400km section of this important social, cultural and religious route.
Central University City Campus of the Universidad Nacional Autónoma de Méxcico, an amazing campus built by 60 architects, engineers and artists between 1949 and 1952.
Earliest 16th-Century Monasteries on the Slopes of Popocatepetl, which are 14 well preserved missions belonging to the Franciscan, Dominican and Augstinian orders.
El Tajin, Pre-Hispanic City, which saw its height of importance from the early 9th until the early 13th century and contains some totally unique architecture.
Franciscan Missions in the Sierra Gorda of Querétaro, a beautiful example of the collaboration of Western missionaries and native Indios that led to the creation of 5 Franciscan missions.
Historic Centre of Mexico City and Xochimilco, which was built on top of the old Aztec capital and is home to 5 Aztec temples as well as a beautiful cathedral.
Historic Centre of Morelia, which dates back to the 16th century and represents a mix Spanish Renaissance and Mesoamerican architecture.
Historic Centre of Oaxaca and Archaeological Site of Monte Albán, which are in a region that has been inhabited over a period of 1,500 years and shows that marks of Olmec, Zapotec and Mixtec peoples.
Historic Centre of Puebla, founded in 1531 and featuring a unique mix of European and American building styles.
Historic Centre of Zacatecas, which was founded 1546 after the discovery of silver in the area and features beautiful Baroque façades.
Historic Fortified Town of Campeche, a typical example of a colonial Spanish harbor town in the New World.
Historic Monuments Zone of Querétaro, famous for its many ornate civil and Baroque monuments dating back to the 17th and 18th centuries.
Historic Monuments Zone of Tlacotalpan, which is a remarkably well preserved Spanish colonial river-port.
Historic Town of Guanajuato and Adjacent Mines, which was the world's most important silver extraction site in the 18th century.
Hospicio Cabañas, Guadalajara, a shelter built for orphans, old people, and the handicapped that features unique architecture and some masterpieces of Mexican art.
Luis Barragán House and Studio, an outstanding example of one of Mexico's most famous architects.
Pre-Hispanic City and National Park of Palenque, which is an excellent example of a Mayan sanctuary with many beautiful sculpted reliefs.
Pre-Hispanic City of Chichen-Itza, one of the greatest Mayan centers of the Yucatán peninsula.
Pre-Hispanic City of Teotihuacan, which was a holy city that also served as the most powerful cultural centers in Mesoamerica.
Pre-Hispanic Town of Uxmal, which are the ruins of a Mayan town founded in 700 AD.
Prehistoric Caves of Yagul and Mitla in the Central Valley of Oaxaca, which consists of a series of pre-historic caves and rock shelters, some of which contain important rock-art.
Protective town of San Miguel and the Sanctuary of Jesús Nazareno de Atotonilco, a stunning example of territorial and urban development related to the protection of an important inland road.
Rock Paintings of the Sierra de San Francisco, which are remarkably-well preserved and show a totally unique artistic tradition.
El Pinacate and Gran Desierto de Altar Biosphere Reserve, which is a 714,566 ha site that is remarkable not only for it diversity in landscapes but also for its diversity of life.
Islands and Protected Areas of the Gulf of California, consisting of 244 islands that is remarkably diverse in fauna and flora and of prime importance in studying oceanographic processes.
Monarch Butterfly Biosphere Reserve, a key site for the monarch butterfly with up to a billion coming here every year.
Sian Ka'an, which is a beautiful biosphere reserve the Mayan's called the 'origin of the sky'.
Whale Sanctuary of El Vizacaino, an import reproduction and wintering site for the grey whale.
Ancient Maya City and Protected Tropical Forests of Calakmul, Campeche, a key site in the history of the country for more than 12 centuries.
Average Annual Temperature

21 degrees

Average Annual Rainfall

807 mm
Climate Information
Mexico is home to one of the most diverse weather systems on the planet. In general terms, the country is divided into temperate and tropical zones. The areas south of the Tropic of Cancer tend  to enjoy median temperatures of around 24 degrees, depending on the elevation of course. Areas north of this line tend to have slightly lower median temperatures around 20 degrees and are prone to sporadic rainfalls. The coastal areas in Mexico are also vulnerable to hurricanes during summer and fall. Most of the larger cities have a temperate climate year-round with cool nighttime temperatures. 
Official Holidays
January 1 - New Year's Day
February 2 - Constitution Day
March 16 - Benito Juarez's Birthday
April 2 - Maundy
March | April - Good Friday
May 1 - Labor Day
May 5 - Cinco de May
September 16 - Independence Day
October 12 - Day of the Races
November 2 - Day of the Dead
November 16 Revolution Day
December 12 - Day of the Virgin of Guadalupe
December 25 - Christmas Day
Why Visit Mexico?
Mexico offers a wide range of destinations, ranging from cultural heritage site to beach resorts and famous party locations, at a range of budgets. From backpackers to luxury travellers, everyone will find something here. Additionally, Mexican people are very friendly and the food is outstanding.
Things To Do In Mexico
Wander around Mexico City and explore Chapultepec Park.
Visit Oaxaca the home of Tequila and Mezcal.
Visit Chichén Itzá.
Hike through the national park of Palenque.
Party on the day of the dead.
Travel Tips For Mexico
While it is important to stay healthy, do try the roadside stops and food carts. Yes, they look dodgy, but some of them serve absolutely spectacular food.
Mexico has the 3rd highest number of airports in the world, so flying around the country is a very efficient way of covering larger distances.
Mexican Food
The umbrella term of Mexican food actually describes various regionally different cuisines that all have one thing in common: they are delicious! In the north of the country you will find a bigger focus on meat dishes featuring mainly beef or goat (which is a lot better than you may think) with the most famous example being carne asada (a type of barbeque). Central Mexican cooking focuses more corn-based dishes featuring various spice combinations. This region is famous for is carnitas, deep fried pork meat served in a taco, and pozole, a chicken or pork broth served in hominy corn. Southeast Mexican cuisine shows heavy influences from Caribbean cooking and features a variety of great chicken dishes. Coastal areas tend to focus more on seafood, unsurprisingly. There are many great dishes and flavors in Mexico and one of the best ways to experience them is to eat at roadside stops and food carts - while not the most hygiene oriented places in the world, they have some delicious food on offer. Every visitor to Mexico should make a point of trying Mole, which is a dish made of shredded chicken that is served in a sauce based on cocoa and chili and prepared differently in almost every region. For the full Mexican experience, make sure to have Mole with a glass of Mezcal, which really brings out the chili! Tamales can be a nice snack on the go, made of swelled corn dough cooked a banana leaf and available both sweet and savory. Mexico is also home to the coco bean and you will find places offering traditional hot chocolate, which is quite different from the Nesquik you may be used to. 
Mexico Travel Safety and Warnings
Mexico is not the safest place on the planet, and various governments have advised against travelling to Mexico. In bigger cities, it is best to opt for taxis over public transport and to always keep an eye out for your belongings. Also, avoid flashing any expensive items or money, it is usually best to dress down. Make sure you have up-to-date travel insurance for Mexico. Certain areas are known for problems with drug cartels, especially the in north. Do read up on any developments regarding drug trafficking before embarking on your trip.
From ancient Mayan ruins located in dense jungles to the bustling nightlife of Cancun, from one of the most populous cities in the world to the quiet of Huatulco, Mexico can truly boast to have something for everyone. Mexico invites visitors to 'Live It to Believe It' and it is truly a spectacular country with lots to see, do, eat and drink! So get your passport ready, make sure you have travel insurance for Mexico, and enjoy your travels around the land of enchantment.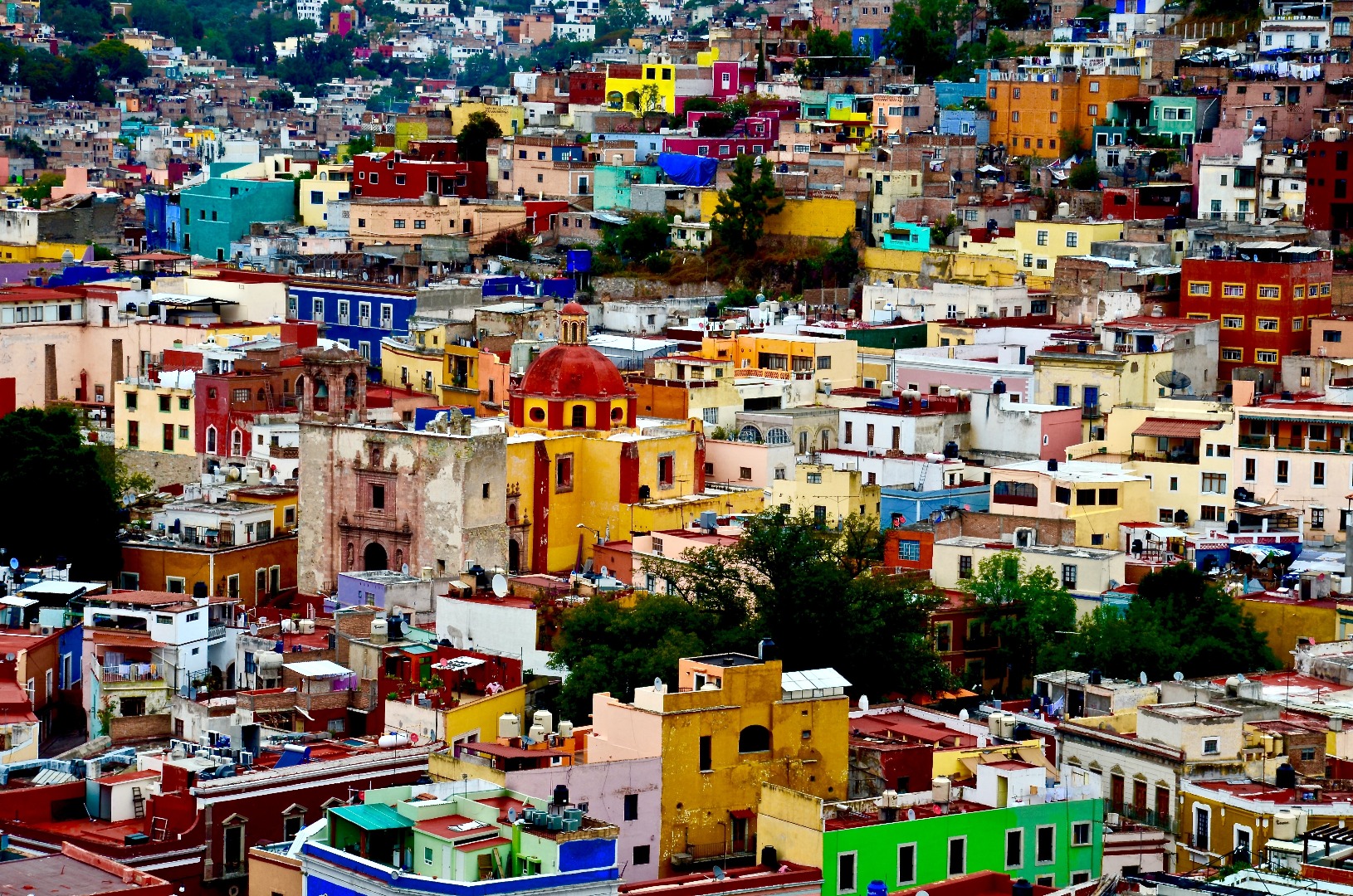 Mexico City is by far the biggest city in Mexico and there are an estimated 26 million people living in this area. Just to put this into some perspective, driving from one end of the city to the other can (depending on traffic) take anywhere between 5-7 hours! The oldest parts of the city dates back to the 14th century, and you can still visit the remaining Aztec Temples today.
The center of town is a must for every visitor and offers an absolutely stunning amount of sites to explore. Historic buildings and monuments surround plaza De la Constitución, which is one of the largest squares in the world. A short stroll away is La Catedral which is the biggest cathedral in the Americas and contains some beautiful Christian art.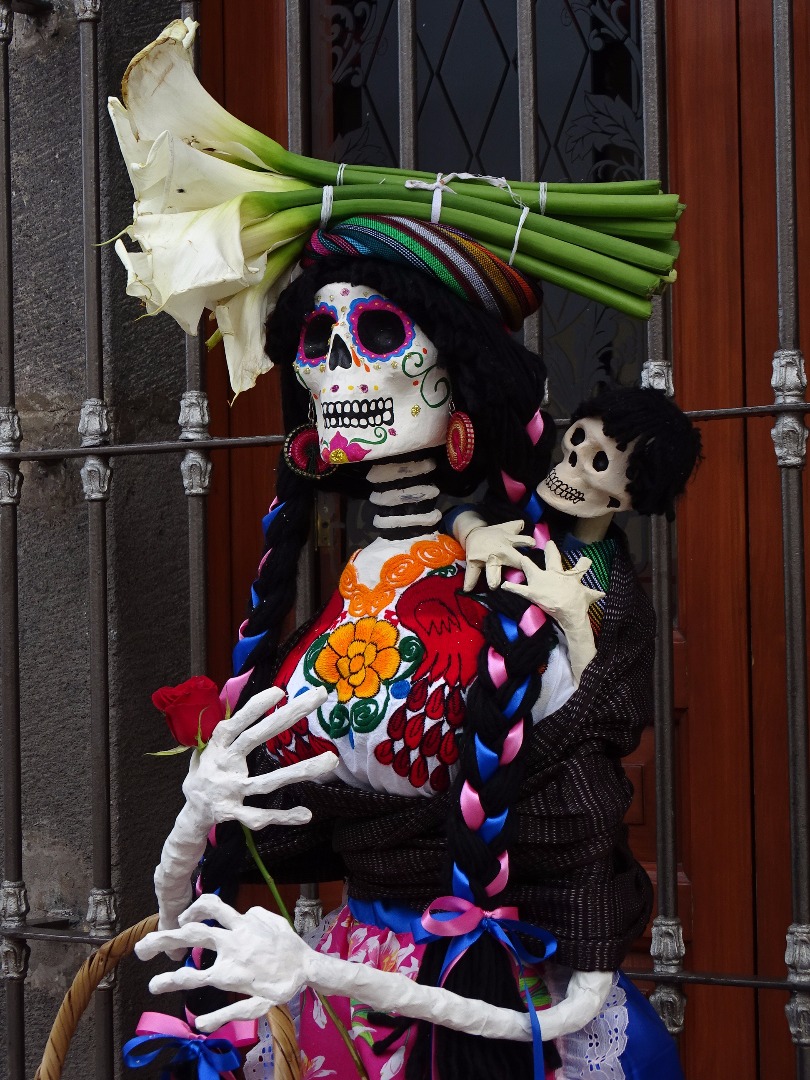 A little outside of the historic center is the famous Chapultepec Park, which is a park of staggering size. You will also find the city zoo here, as well as the Modern Art Museum and the Museum of Anthropology. The former residence of the Habsburg Monarch Maximilian is also located in the park. Chapultepec is also home to one of the best museums of anthropology on the planet, and apart from the exhibits about Mexican culture, there are also a lot of international exhibits that happen here.
If you had to pick one activity to do in the entire city though, head to the Arena Mexico and watch a lucha libre. Mexican wrestling is one of the favorite past times in the country, as it doesn't cost a lot of money to watch and is very entertaining. The shows happen every day, and it's well worth a visit if only to get a peek into a very different culture.
In the southeast of the country is the iconic town of Cancun, world famous for its beautiful beaches and great resorts. The entire southeast is strongly geared towards tourism so don't be surprised to find mostly tourists and visitors in this area. There are a lot of stunning resorts t
Though, so if you want to relax at a beach with a cocktail, Cancun is the place to come.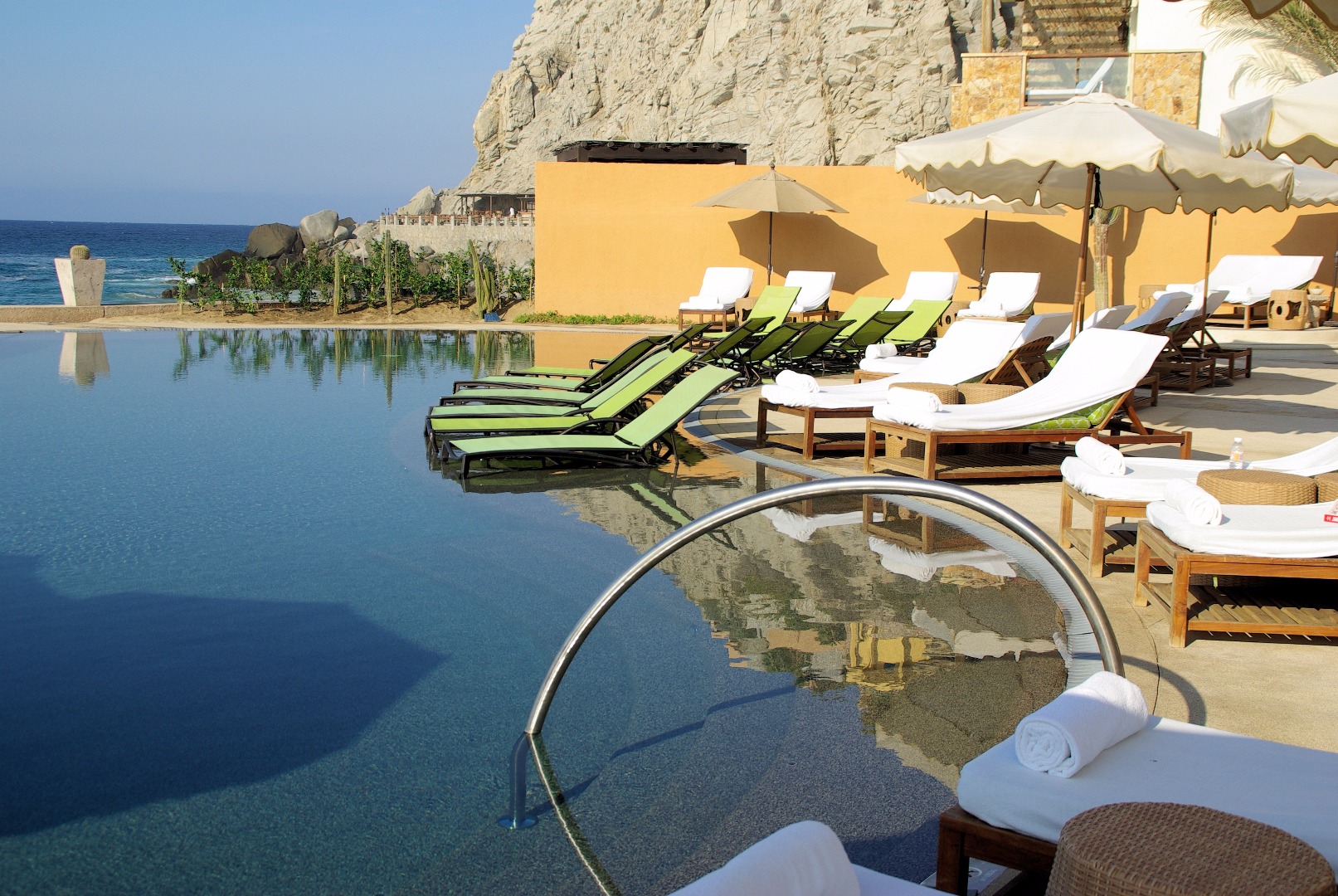 For a look at where Mexicans go on holidays
, check out the Pacific Coast. You still have beautiful tropical beaches, beachside resorts and quaint towns, but without the rush of crowds. The district for Oaxaca should be on everyone's list of places to visit, if only to see the home of Tequila and perhaps try some Mezcal. For a look at a true Mexican beach town, head to sleepy Huatulco, which is close to the world famous surf break of Puerto Escondido. Before going surfing here though make sure you organise travel insurance for Mexico.
If all you want from Mexico is to see Mayan remains, the best place is at Chichén Itzá. While there are several sites to see Mayan buildings, this site is definitely the biggest and most impressive. From the world famous Pyramid of Kukulcan to the Temple of the Jaguars, this place bears witness to a fascinating civilization.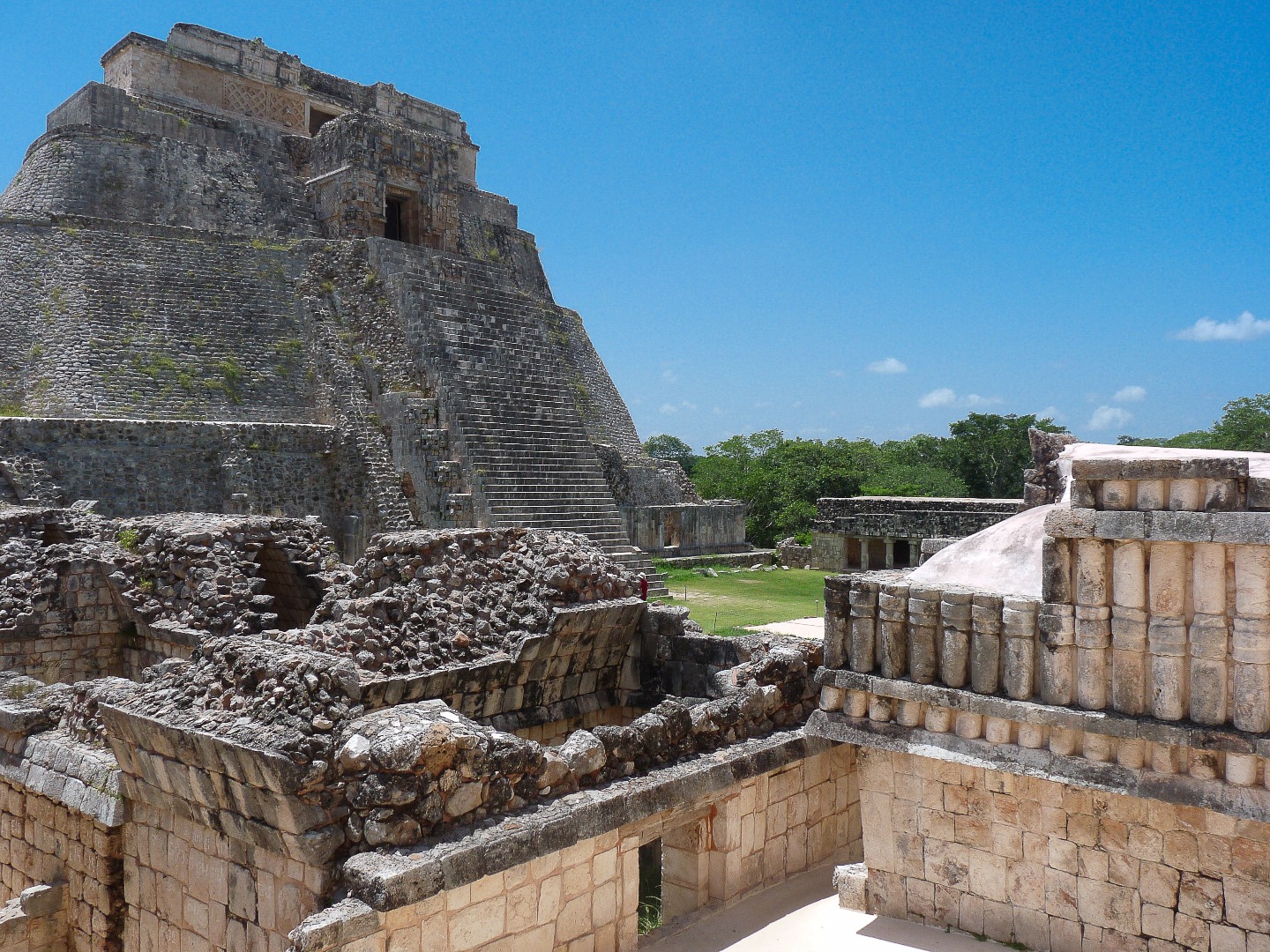 Safety can be of concern in Mexico, not only in the bigger cities but also in some of the rural areas and in the north. Due to the presence of drug cartels, it's not advisable to just wander into any area, as you never know who or what may find you.
Not only is it important to look into taking out travel insurance before you travel, and to make sure to keep an eye on the news for any local happenings, it's also important to check Smartraveller for official travel advice for the cities that you're planning on travelling to. Your travel insurance may not provide cover should you travel to areas with a 'Do Not Travel' or 'Reconsider Your Need To Travel' warning on Smartraveller. In larger cities, dress down, avoid flashing anything expensive, and keep your wits about you.
Mexico truly offers a staggering amount of activities to any travellers, and the great weather combined with the relaxed and friendly nature of the locals really makes it a top holiday destination!
For more information on Mexico, visit the Mexico Tourism Website.
Photo Credit: Mariachi Band - cowbite via visualhunt.com cc by sa