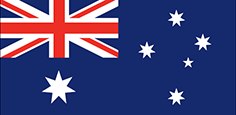 'There's nothing like Australia' is the official tourism slogan, and it is not lying. Australia is home to a unique fauna and flora that developed independently of the rest of the world - and it is also home to the big pineapple and the several big apples. Pack in your 'thongs' (the Australian word for flip-flops), get your travel insurance for Australia ready and go visit the land down under!

Why Visit Australia?
Australia can be conquered with a backpack or travelled through in luxury, making it accessible for a wide range of travel budgets. It's natural beauty, the stunning variety of flora and fauna, the beautiful beaches and the vibrant towns make for a great vacation.

Sydney (multitude of beaches, stunning architecture, and cultural melting pot)
Party in Byron Bay
UNESCO World Heritage sites
The Great Ocean Road in Victoria
Wine and food tour in the Barossa Valley
Diving the barrier reef in Cairns

Great Barrier Reef, a diving mecca containing the world's largest collection of coral reefs
Lord Howe Island Group, an isolated oceanic island group home to many endemic species
Gondwana Rainforests of Australia, stunning rain forests composed of spectacular geological features with many rare and threatened species
Uluru - Kata Tjuta National Park, formerly known as Ayers Rock and The Olgas. Post cards can never do this spectacular formation justice!
Wet Tropics of Queensland, a 450km stretch of beautiful rainforests
Shark Bay, Western Australia is the most westerly point of Australia, home to the world's largest sea-grass beds, a large sea cow population and colonies of stromatolites, which are thought to be among the oldest life forms on earth
Frasier Island is the largest sand island in the world at a length of 122km
Australian Fossil Mammal Sites, namely Riversleigh and Naracoorte, are among the world's 10 greatest fossil sites
Heard and McDonald Islands are the only volcanically active sub Antarctic islands, located just 1700km from the Antarctic continent
Macquarie Island is actually the exposed crest of an underwater ridge and it is the only place in the world where rocks from the earth's mantle are exposed above sea-level
Greater Blue Mountains Area showcase the development of eucalyptus in Australia with over 91 different taxa in this 1.03million ha nature conservation area
Purnululu National Park is home to beehive-shaped towers of quartz sandstone that have been shaped over a time of 20 million years
Ningaloo Coast, which consists of a marine and terrestrial property and is home to one of the longest near-shore reefs in the world
Kakadu National Park, a region continuously inhabited for 40,000 years offering cave paintings, rock carvings and various archaeological sites
Wilandra Lakes Region is an important region for studying human evolution in Australia, with signs of human habitation dating back 45-60,000 years
Tasmanian Wilderness, the last temperate rainforest in the world
Royal Exhibition Building and Carlton Gardens, which were built for the great international exhibitions of 1880 and 1888 in Melbourne
Sydney Opera House, definitely one of the great works of architecture of the 20th century
Australian Convict Sites, which are spread across Australia and are the best surviving example of large-scale convict transportations

When is the best time to visit ?
The best time to visit Australia depends greatly on interests and where one wants to travel. Generally, spring (September to November) is nice, summer (December-February) tends to be very hot, autumn (March to May) is usually nice, and winter (June to August) is cool but not cold. It is best not to travel around main school vacation in summer. Travelling north to the tropics is best done in spring before the rainy season starts.
Climate Information
A variety of climatic zones can be found in Australia. The north tends to be hot and tropical, while the south is more sub-tropical and temperate. The center of Australia with Uluru and Alice springs is composed of arid and semi-arid areas. The Snowy Mountains in the south east even offer skiing at the right time of year!
Average Annual Temperature
16 - 26 degrees celsius in Sydney
Climate varies a lot throughout Australia. 
Average Annual Rainfall
428 mm
Most rainfall is in coastal areas


Travel & Safety Warnings
Due to large distances and wildlife interactions, driving can be dangerous for foreigners. Take care when driving in areas with dense vegetation.

On beaches, make sure to swim between the red and yellow flags, and ensure you are in an area where life-guards are on duty.

Australia is home to some of the most poisonous creatures in the world, ranging from spiders and snakes to jellyfish. Be mindful of their presence and pick good travel insurance for Australia.

Major Cities
Sydney

Melbourne

Brisbane

Gold Coast

Adelaide

Perth

Newcastle
Size
7,692,024 km²
6th largest in the world
Currency
Australian Dollar
International Calling Code
+61
Religion
25.3% Roman Catholic
18.7% Other Christian
17.1% Anglican 

2.5% Buddhism

2.2% Islam

Official Australian Holidays
| | |
| --- | --- |
| Date | Australian Public Holiday |
| January 1 | New Year's Day |
| March/April | Good Friday |
| March/April | Easter Monday |
| April 25 | Anzac Day |
| 2nd Monday of June | Queen's Birthday |
| October 26 | Labor Day (Not all areas) |
| December 25 | Christmas Day |
| December 26 | Boxing Day |

Travel Tip
It can take as little as 15 minutes to get a sunburn on a summer day in Australia - ensure you always have sunscreen and a hat.
There is a substantial second hand car market in Australia and purchasing a vehicle can make getting around a lot easier. Distances are quite large, so it is important to ensure any necessary emergency equipment is on board.


Cuisine
Initially Australian cuisine was closely tied to British cooking traditions, but waves of immigration from Asia and the Mediterranean have helped to shape a truly multicultural and very sophisticated cuisine. The focus today is on fresh, local produce that is turned into healthy meals. Adventurous travellers can try out the local kangaroo, crocodile or emu meats readily found in supermarkets or on menus. Vegemite is an iconic Australian food as well as Pavlova cake, the latter being definitely easier on the palate. Meat pies and stir fries are popular take away items from local food courts that usually offer a variety of ethnic cuisines. Biscuits lovers should try Tim Tams which are also commonly used as straws to drink afternoon tea or hot chocolate.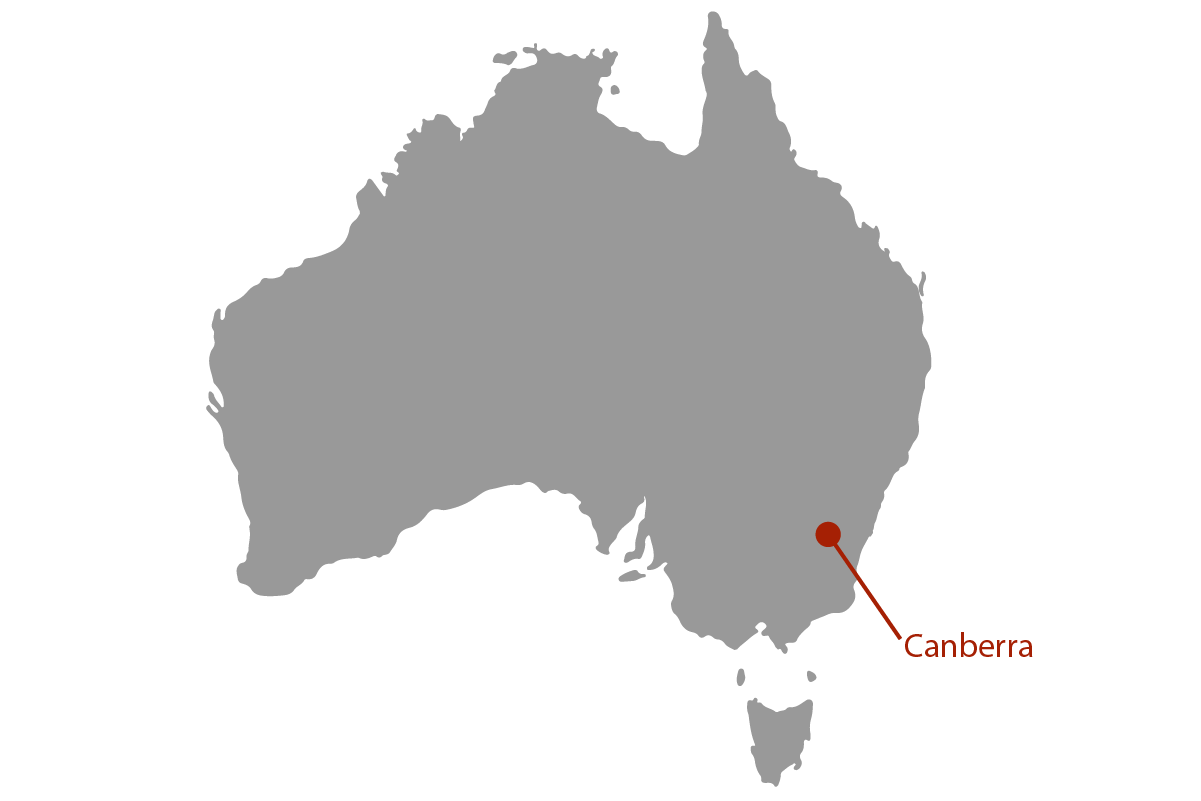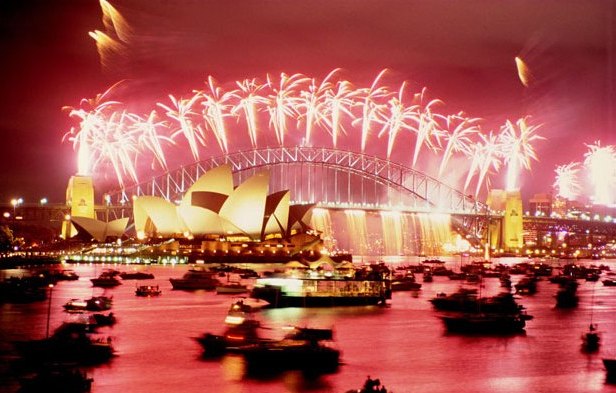 Sydney is where most international travellers tend to start from, and what a start it is. Known as the Harbour City, Sydney is the oldest city of Australia, and is also one of the world's most beautiful. The city center is home to government and finance offices, many built with the red sandstone that has been made famous through Ayers rock. Mere minutes from the city center you find the harbor and with it the spectacular Sydney Opera House, and even if you are not into opera or architecture for that matter, you cannot help but marvel at this amazing shape set right at the water's edge. From the harbor you can jump a water taxi and go to Manly beach, popular with tourists and locals alike for swimming, hanging out in the coffee shops, or surfing. To the south of the harbor is Bondi beach, another popular tourist destination. North of Manly are beaches made famous through various Australian soap operas and worth an exploratory drive if you have a couple of days in Sydney.
If you decide to go west instead of north out of Sydney, you hit the famous Blue Mountains, so called for the color of the eucalyptus. This area offers some stunning vistas, as well as beautiful and very secluded villages with access to amazing nature walks.
Most trips from Sydney tend to head north - towards Brisbane. Along the way you should stop in one of the many National Parks where you can camp next to the ocean, listening to the waves at night while watching the stars and with a high probability of waking up with Kangaroos checking you out.
Before leaving New South Wales to head into Queensland, make sure to stop in Byron Bay. Easily the most popular backpacker destination in NSW, this hippy/surfer town has an extremely comfortably vibe, friendly locals, great waves, and is a mere hour from Nimbin and the Gondwana Rainforests, which are absolutely stunning! Due to the many backpackers, Byron Bay also has a very active nightlife and festival scene, which is well worth checking out.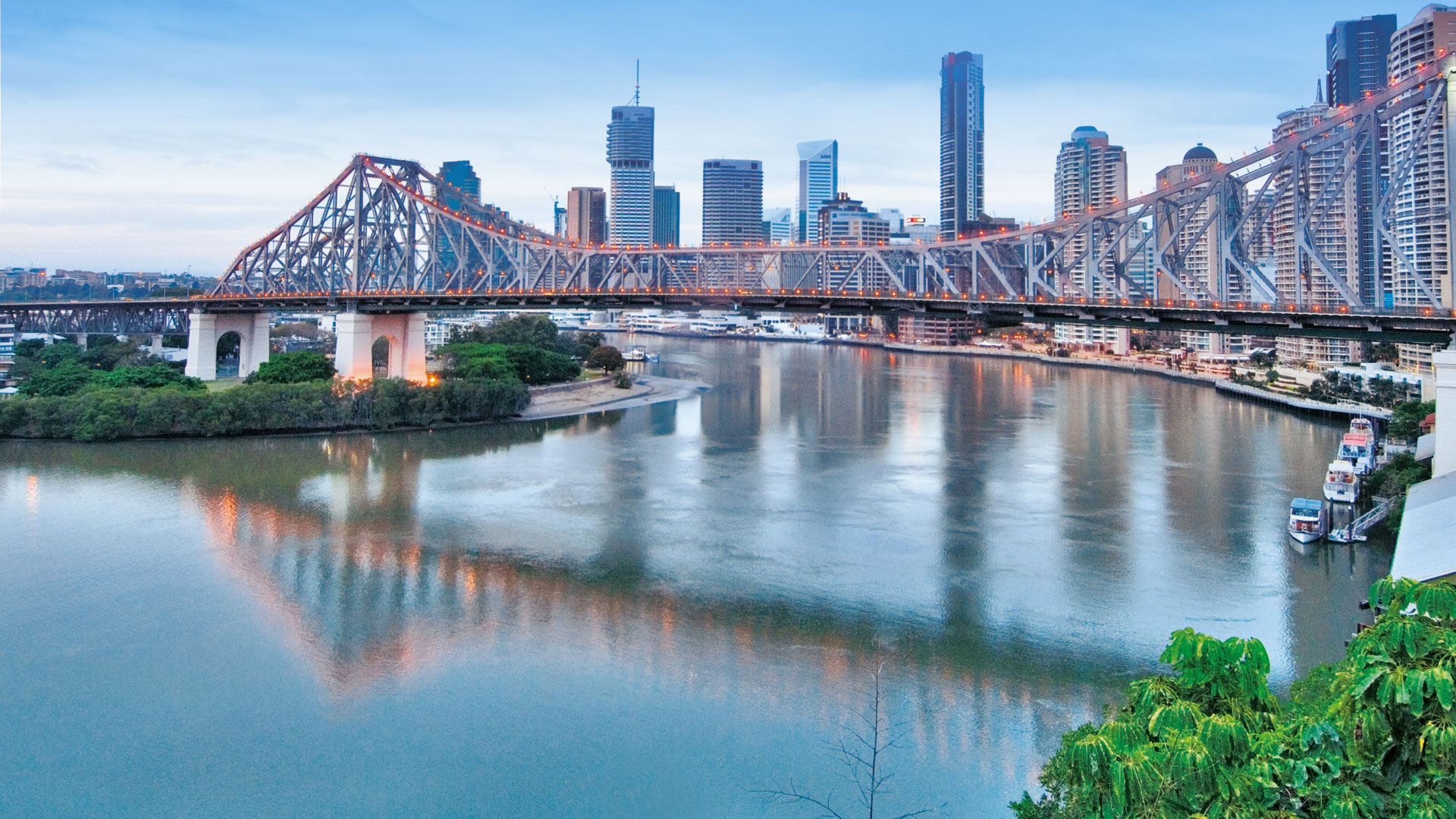 Crossing from NSW to Queensland, you arrive in Brisbane, which is the gateway city for any exploration along this coastline. If you want to dive at the Great Barrier Reef, see the Whitsunday Islands or Frasier Island, you have to go through Brisbane. A little bit south of Brisbane is Surfer's Paradise, famous for its waves and the annual school parties of graduating semesters.
Heading all the way North you hit Cairns, a tropical city with access to the Great Barrier Reef. Containing the world's largest collection of corals, the Barrier Reef is an absolutely spectacular site for divining due to its bio-diversity and great visibility. There are many diving schools in Cairns and it is worth taking a few days to do a proper certification and enjoy the unique adventure of a night dive.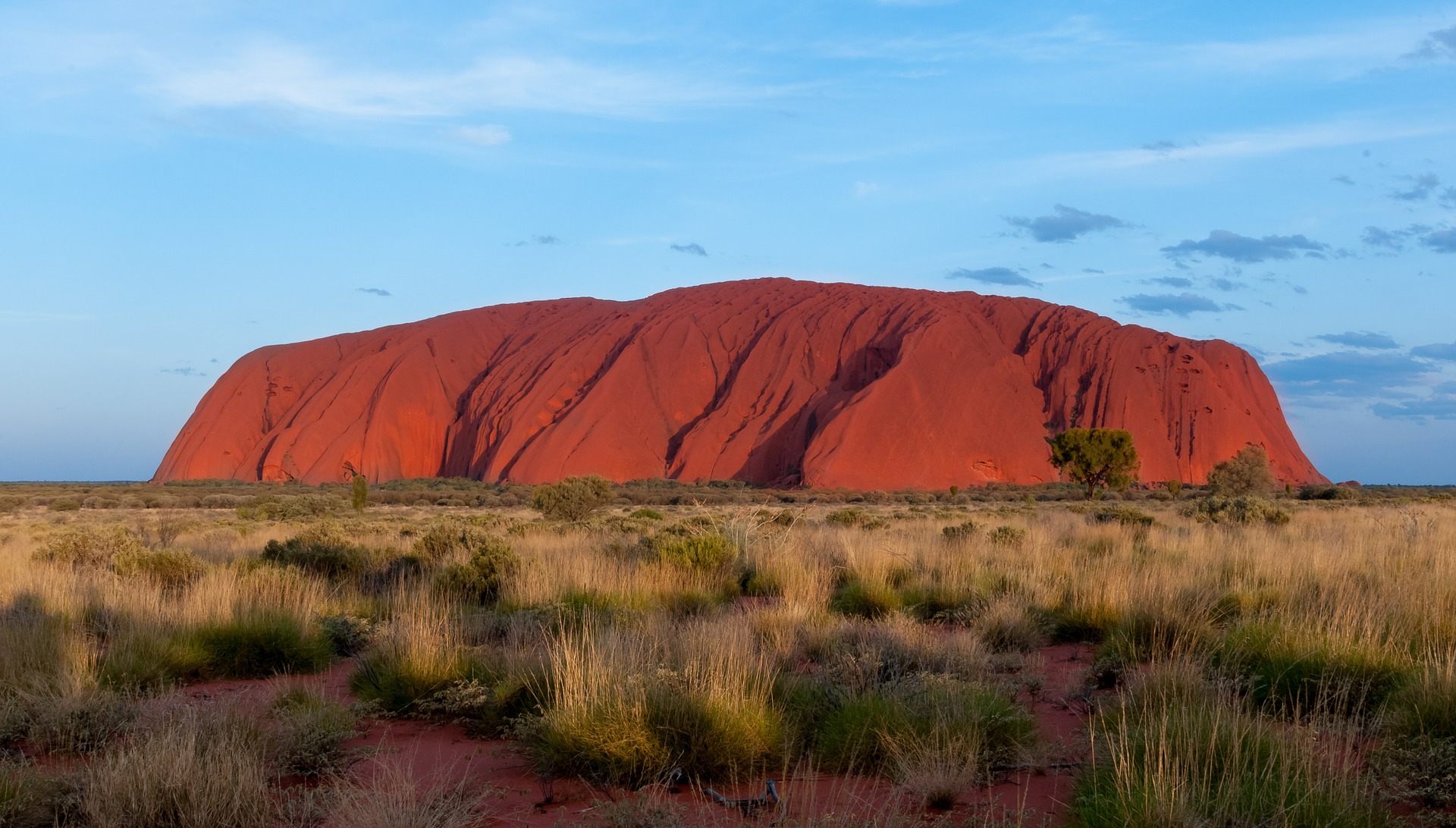 No trip to Australia is complete though without having visited Uluru and Kata Tjuta National Park. The bad news first: getting there takes time. Alice Springs (the nearest town) is right in the center of Australia. There is a scenic train from Adelaide to Alice Springs, which also offers you the chance to jump off in Coober Pedy, a mining town famous for being the opal capital of the world and for its belowground residences.
Alice Springs offers a gateway to exploring Uluru and Kata Tjuta, as well as King's Canyon. Any traveller to Australia is urged to go to Uluru! Yes, you may have seen postcards or TV-shows showing it, but truly nothing can prepare you for the stunning site you are about to see and the experience it is to walk there. Some of the tours here offer overnight camping, giving you the opportunity to see a sunset and sunrise, which is breath taking.


Kakadu National Park, Northern Territory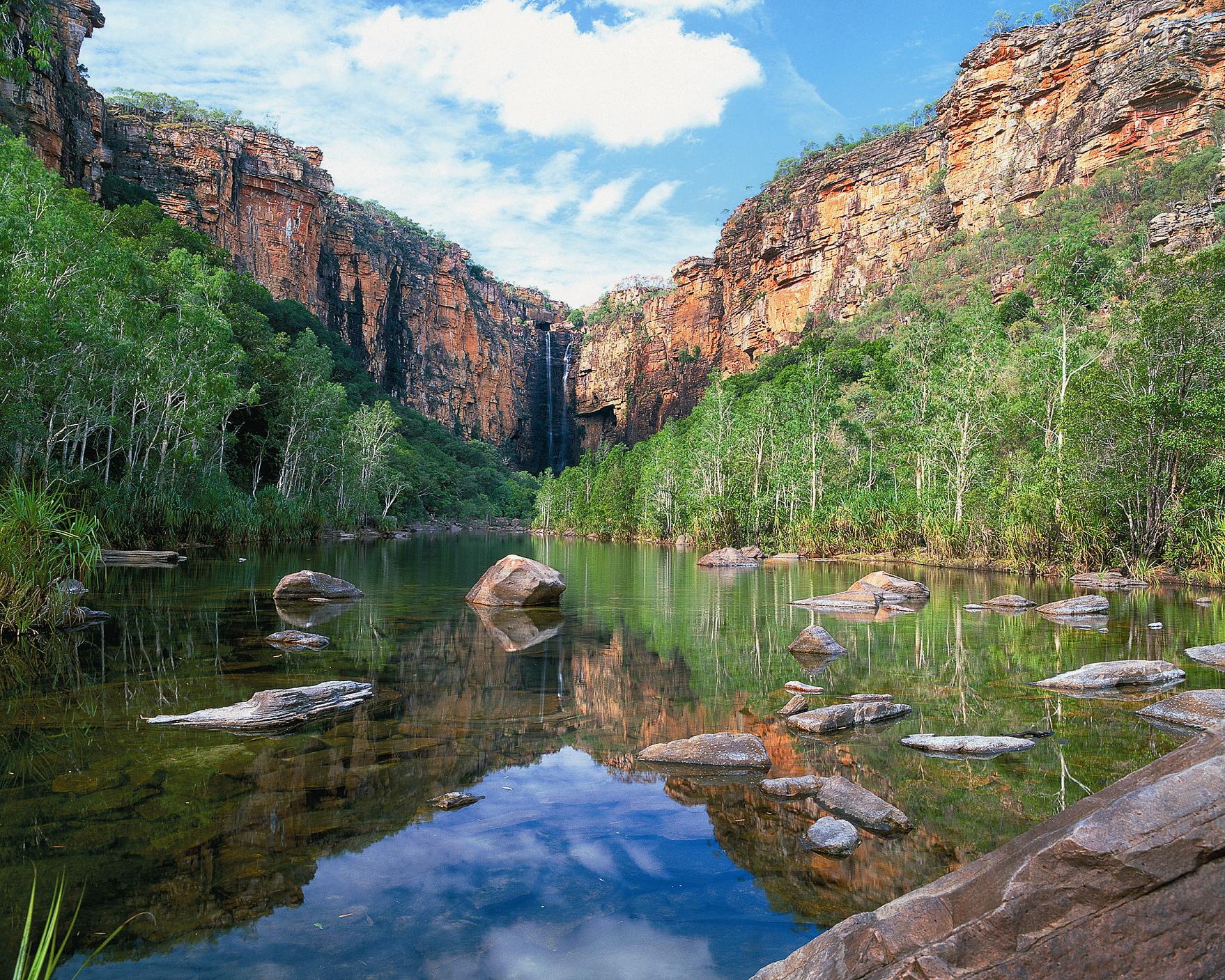 To visit the famous Kakadu National Park you need to go further North of Alice Spings and enter Darwin, a former outpost that is not the biggest city in the Northern Territory. Darwin is also home to Australia's famous salt-water crocodiles.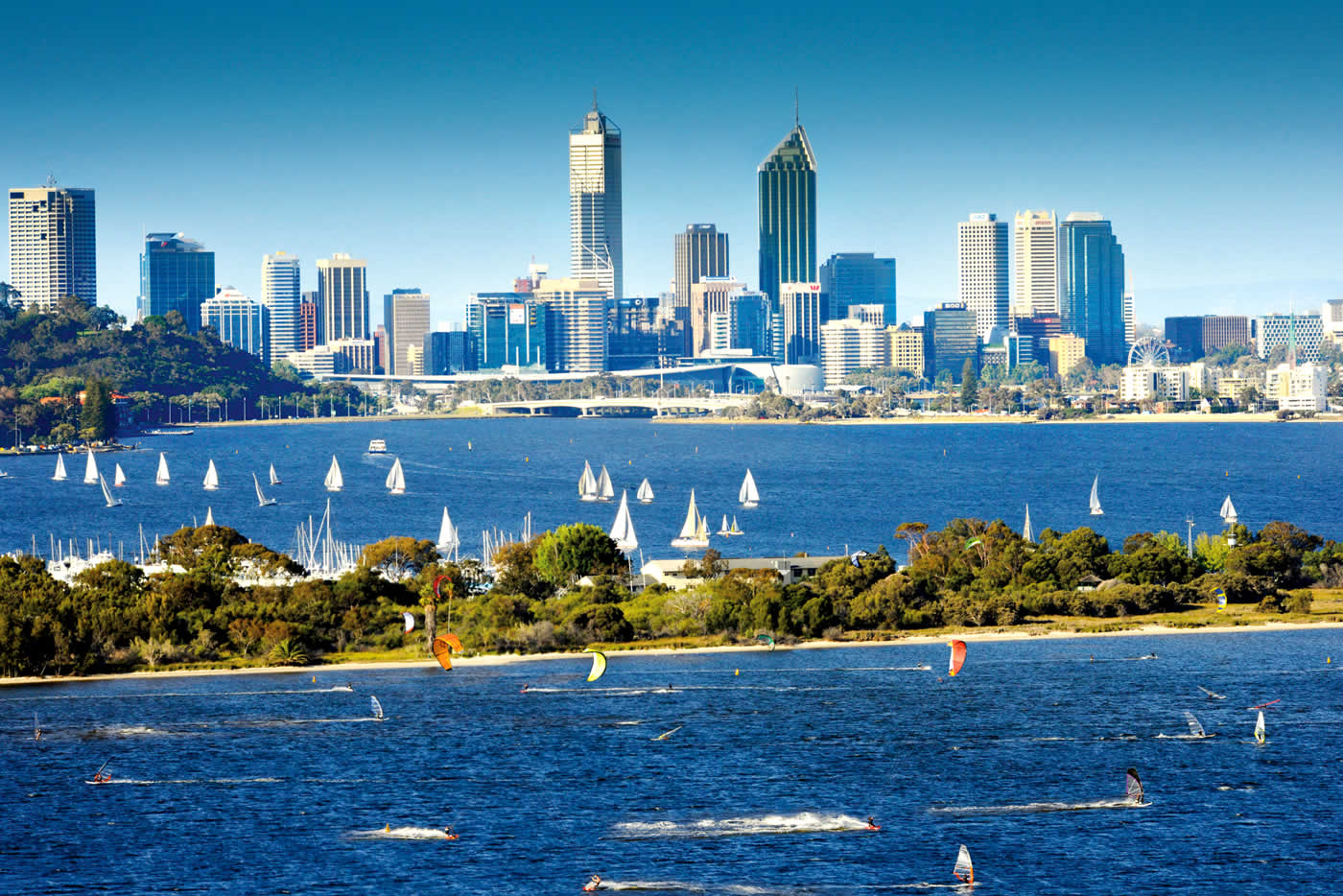 Perth lies on the other end of the continent from Sydney and is the fourth largest city. Geographically speaking, Perth is one of the most isolated cities on Earth. However, once you do get there, Western Australia offers access to stunning, un-spoilt nature.
In short, Australia is big, and offers a huge variety of different travelling experiences. As Australia is also home to some of the most poisonous creatures on the planet, it is advised to get a good travel insurance!