Lois, 71 years old, Edgewater.
"Since this trip I've been telling people to go get travel insurance – credit card travel insurance doesn't cover it. Thank god I checked the small print – it was hopeless."
Travelling overseas is a joyful pastime for most Aussies throughout the year. Places like Asia, Europe and America are tourist hotspots year-round. Fast Cover customers *Lois and her daughter *Linda, booked a trip to see family in UK with a stop-over in Asia.
*Lois and *Linda came to realise a simple thing can create large effects! After checking out of their hotel and arriving at Changi Airport in Singapore, *Lois tripped over her suitcase! She collapsed onto the ground and fractured her pelvis, wrist, glasses and the right side of her body. *Lois escaped skull damage thankfully!
Naturally, the first thing *Linda did was contact the ambulance to transport *Lois to Changi General Hospital where *Lois was stabilized before requesting surgery in Australia. She was put in a sling and rested in her public ward while *Linda was able to stay with her throughout her recovery.
"The medical staff were a delight and I was treated like royalty and the ward manager gave me a big hug!"
*Lois was kept within the hospital as she underwent treatment for her fall. Once in hospital, *Linda called Fast Cover's Emergency Assistance partner, First Assistance, as soon as possible to organize transport back to Australia for further treatment. *Linda and *Lois were amazed at the speed in which they were able to contact First Assistance and organize the trip back to Australia.
"It was an interesting experience… Great staff who liaised with First Assistance and made things easy and quick for us."
First Assistance liaised with the Fast Cover Claims team who were able to get *Lois and *Linda on a flight to Australia once *Lois was able enough to travel. *Lois was escorted to the hospital in a an ambulance with her daughter *Linda where she was brought back to her home for further treatment.
"I was very happy with the flight… it's a shame the only time I was able to fly business and I couldn't enjoy it because of my condition!"
*Lois arrived back to Australia where she was treated for her injuries. After a few months of physiotherapy, *Lois was able to recover at an astonishing speed, given her age and the severity of the injury. Doctors told *Lois her right leg could potentially be a centimetre shorter due to the injury of her pelvic bone… but *Lois was able to recover with no loss of length.
 "… no bloody way was that going to happen to me! And by god it hasn't turned out that way. I have been focusing on getting mobile."
*Lois's trip in Singapore was unexpected and potentially life threatening but with the help of Fast Cover, First Assistance and the comforting staff at Changi Hospital, both *Lois and *Linda were able to have the best treatment possible for their situation.
"My recovery was amazing – I am very blessed. My daughter was able to take special care of me while in hospital because of the sweet wardens who took a liking to me."
Taking out travel insurance with Fast Cover was a lifesaver! Travel Insurance is not just for the big medical emergencies like a broken bone or death. It is important to consider taking out insurance for your trip as the little things can have the biggest impact as *Lois and *Linda realised. Whether it is Comprehensive, Standard or Basic cover, having medical coverage will give you peace of mid so if you do have an accident, you will be able to receive the best treatment possible. 
Like *Lois and *Linda, they were not aware that her trip would be cut short because of an unexpected medical issue. Thankfully for her, she had insurance with Fast Cover and was covered for her medical expenses and flight back home with her daughter.
"Would love to be covered by Fast Cover again!"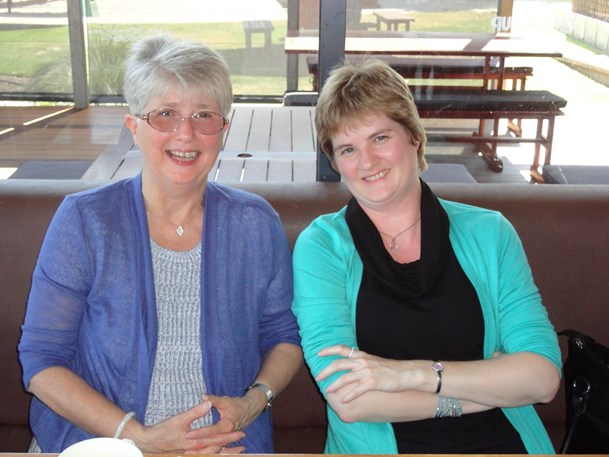 Fast Cover thanks *Lois for sharing her story to highlight the importance of purchasing travel insurance and how it helped in her specific circumstances. If you'd like to share your travel insurance claim story to help your fellow travellers, you can do so here.
*To protect the privacy of our customers identifying details have been changed.